HydraulicTestbench
MH HYDRAULICS TEST BENCHES
Our electric-powered pump test benches are capable of testing open and closed loop
pumps from 45 up to 140 kW. Stepless speed control between 0 and 2800 rpm makes
it possible to test most common pumps.
Our test benches are capable of pressure testing from 0 up to 350 bar. A turbine flow pipe measures
the oil flow in combi nation with pressure, temperature and drive speed. A laptop with printer
produces a test diagram. Optional is the in-line particle counter to provide information
on pollution of the hydraulic oil. Several alarms are fitted for monitoring of
temperature, oil filter etc. All MH Dynamic Testbenches are equiped with the MH
easy slide mounting system and all frames are designed for a max. of 140Kw.
Lower capacity testbenches can easily be upgraded later.
MH ST 37 Static Test bench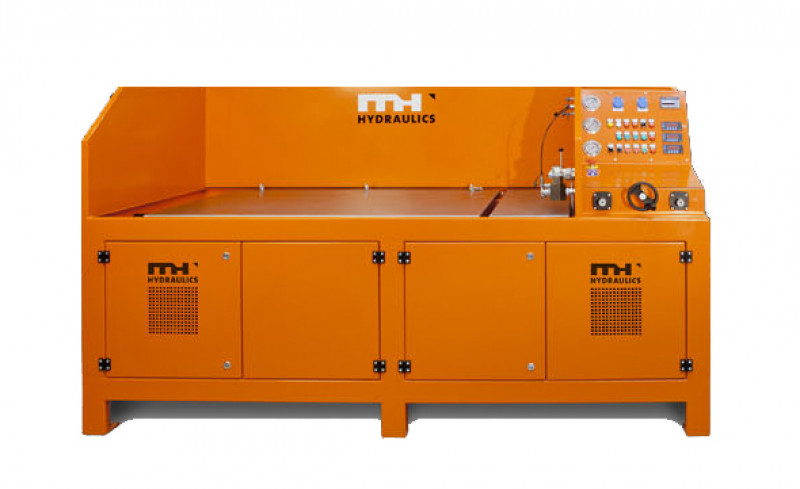 NAME

MH ST 37 Static Test bench

DESCRIPTION

Electric driven hydraulic test bench

KW

37 Kw - 400V- n= 1450 max. current 62 Amp.

PRESSURE

280 Bar

READ OUT (ANALOG)

by means of three pressure gauges.

READ OUT (DIGITAL)

Pressure,Flow,Temperature
MH EPT 90 Hydraulic Test bench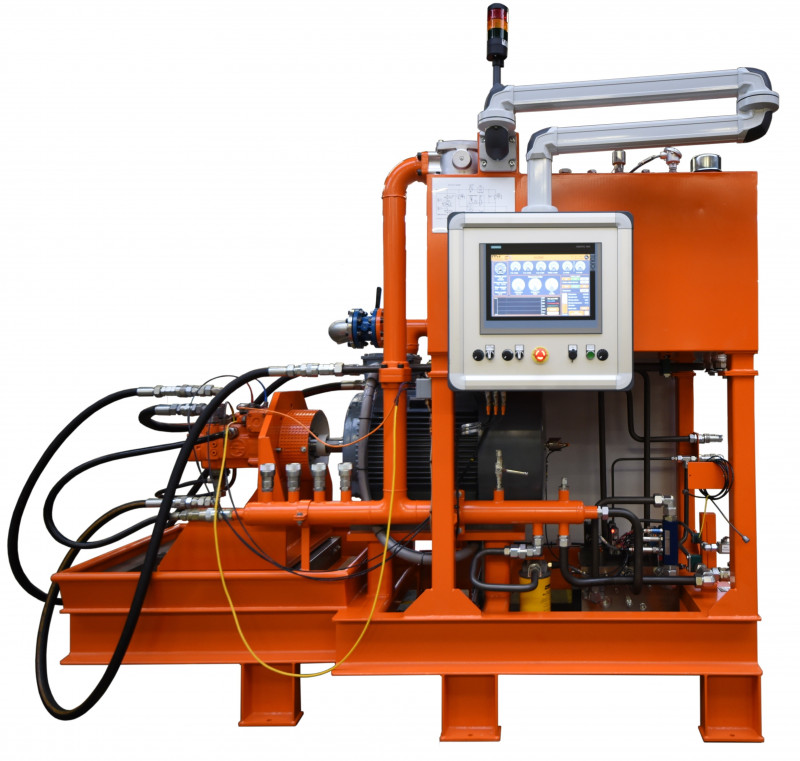 NAME

MH EPT 90 Hydraulic Test bench

DESCRIPTION

Electric driven hydraulic test bench

KW

90 Kw – 400V , 150 Amp

RPM

0 – 2900

DIRECTION

Clockwise / Counter clockwise

PRESSURE

350 bar

OIL

approx. 800 ltr

SUITABLE FOR

Hydraulic pumps for open systems,Hydraulic pumps for closed systems,Hydraulic pumps with zero position

The test bench is controlled by a Siemens PLC (s7-1200 range)
For the user interface we're using a Siemens 15 inch comfort touch HMI screen
From this screen all sensors and processes can be monitored and controlled. At the end of a test cycle it's possible to store the test data onto a USB drive directly from this panel
MH EPT 140 Hydraulic Test bench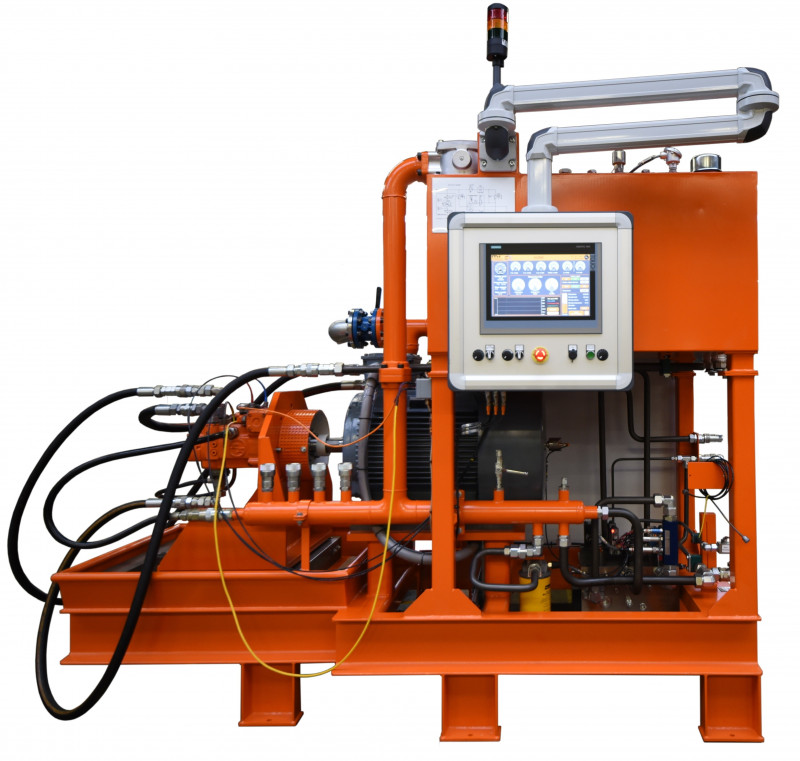 NAME

MH EPT 140 Hydraulic Test bench

DESCRIPTION

Electric driven hydraulic test bench

KW

140 kW – 400V, 222 Amp

RPM

0 – 2900

DIRECTION

Clockwise / Counter clockwise

PRESSURE

350 bar

OIL

approx. 800 ltr

SUITABLE FOR

Hydraulic pumps for open systems,Hydraulic pumps for closed systems,Hydraulic pumps with zero position

READ OUT (ANALOG)

by means of 6 pressure gauges
BROCHURE: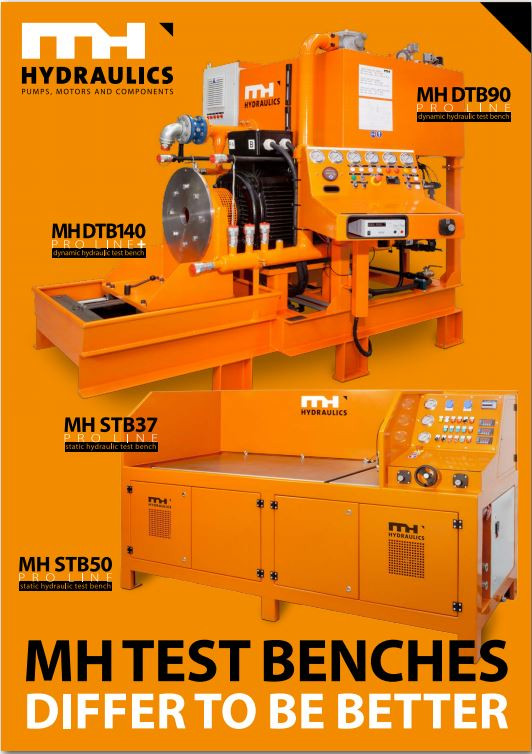 Your specialist: